2020 Agenda
Click on the buttons to view information:
8:10 - 8:30 a.m.
Opening Remarks: The State of Food Manufacturing
Casey Laughman, Editor in Chief, Food Engineering
---
8:30 - 9:15 a.m.
ENGINEERING KEYNOTE: Engineering 101: Managing the Managers
Speaker: Joe Zembas, Senior Manager, Reliability Engineering, The J.M. Smucker Company
Joe Zembas, Senior Manager, Reliability Engineering, The J.M. Smucker Company, explores how engineers can build the support infrastructure they need for projects. By working with all stakeholders to ensure that the pieces are in place before a project begins and keeping stakeholders involved as projects are ongoing, engineers can avoid unexpected challenges while delivering on time and under budget.

Sponsored by

---
9:15 - 10:00 a.m.
Sponsored by

---
10:30 - 11:15 a.m.
The Fundamentals of Hygienic Design
Speaker: Duane Grassmann, Hygienist, Nestlé USA & Canada
Hygienic design is an important piece of an overall food safety strategy to effectively control allergens and prevent contamination or adulteration of ingredients and finished product. Duane Grassmann, Corporate Hygienist, Nestlé USA & Canada, explores what processors need to know about hygienic design in their facilities.
Sponsored by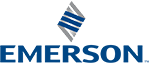 ---
11:15 a.m. - 12:00 p.m.
Analytics Excellence Across Multiple Plants
Speaker: Todd Wilson, Senior Vice President of IT, Clif Bar & Company
As processors turn to automation and enhanced data reporting to help inform their decisions, managing and using analytics in multiple locations adds challenges. Todd Wilson, Senior Vice President, Information Technology, Clif Bar, explores how processors can ensure they are getting the most out of their analytics investments by managing multiple plants through a comprehensive strategy.
---
12:00 - 3:00 p.m.
---
3:00 - 3:30 p.m.
Automation thru WorkFlows and Advanced Analytics
Doing more with less and increase EBITDA

Presented by Grayson Hoberg, COO, Kerr Consulting
---
3:30 - 4:00 p.m.
The Future of Conveyor Drive Hygiene
Latest conveyor drive designs eliminate foreign material contamination (FMC)

Presented by Van der Graaf, Alex Kanaris, President
---
4:00 - 4:30 p.m.
Path to Digital Transformation in Foods and Beverages
Want to leverage digital transformation to maximize production, increase reliability, and ensure quality? Looking to implement digital transformation solutions while driving bottom line results?

Presented by Emerson Automation Solutions, Marcus Parsons, Global Industry Director - Food and Beverage
9:00 - 9:45 a.m.
AUTOMATION KEYNOTE: Creating a Sustainable Performance System
Speakers: Daniel Stauft, Director, Operational Technology and Craig Langhals, Senior Director, Manufacturing Optimization, SugarCreek
Dan Stauft and Craig Langhals of Sugarcreek share insights into the challenges and opportunities of creating a sustainable performance system, including how to collect and manage data, make key decisions based on reliable information and ensure that you are meeting production goals through improved operations.
---
10:30 - 11:00 a.m.
Why Data is the Secret Ingredient for the Food and Beverage Industry
Data is the most valuable asset make maximum use of it by leveraging the PI System to improve productivity, asset performance management and quality. The PI System is your application store for data driven solutions, analytics and reporting.

Presented by Petter Moree, Industry Principal, OSIsoft
---
11:00 - 11:30 a.m.
Leveraging Physics Driven Neural Networks & AI for Manufacturing Optimization
Bring R&D domain expertise to the Manufacturing Floor by combining data and physics to drive closed loop control. Taking a black box approach to AI and machine learning presents challenges that food manufacturers often find difficult to surmount. To drive repeatable business value and enable closed loop process control and manufacturing optimization, food manufacturers need to combine process knowledge with IoT data and automation.

Presented by Siemens Digital Industry Software
---
11:30 - 12:00 p.m.
The Necessity of Sanitary Conveyor Design in Today's Modern Food Processing Facilities
Food recalls due to pathogen contaminates are a food processors worst nightmare. Recalls are costly in many ways: damaging your brand, profitability, and above all they risk your customers health and wellbeing. The importance of having equipment that is designed and manufactured to the utmost hygienic standards is absolutely paramount in today's modern processing facilities. Join Rick Milner, an expert in hygienic conveyor design at Wire Belt Company, presenting a deep dive discussion of what to look for when outfitting your processing facility with today's conveyor systems focusing on hygiene and sanitation.

Presented by Rick Milner, Wire Belt Company of America
---
1:00 - 1:30 p.m.
Food Engineering's Food Plant of Year
Speaker: The J.M. Smucker Company
Food Engineering's 2020 Plant of the Year award goes to J.M. Smucker, for its Longmont, Colo. facility. The plant turns out hundreds of millions of Uncrustables sandwiches every year, and it is being honored for its excellence in design, operation and efficiency. The plant was designed by Dennis Group.
Sponsored by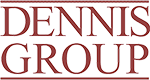 ---
1:30 - 2:15 p.m.
Bringing Together OT and IT
Speaker: Hugh Roddy, Vice President of Global Manufacturing and Project Management, Chobani


Integrating operational technology and information technology allows for greater information sharing and better decision making for those on the plant floor and those in the corner offices. A platform that combines both allows processors to ensure they are making decisions with the best information possible.
---
The Sustainable Plant of the Year
Speaker: MycoTechnology
MycoTechnology, an Aurora, Colo.-based producer of mushroom proteins, has been awarded Food Engineering's 2020 Sustainable Plant of the Year. The award is for MycoTechnology's sustainable operations, as well as its use of a sustainable ingredient, showing the company's commitment to sustainability in all aspects of its operation. The plant was designed by CRB.
Sponsored by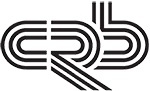 ---
3:00 - 3:45 p.m.
What Blockchain Can't Do
Speaker: Joseph Basile, President, Catania Oils
While blockchain technology offers processors a number of potential benefits in maintaining supply chain integrity, it's not enough to install a single piece of technology to ensure ingredients are fresh and of high quality. A look at how processors can develop a comprehensive, effective strategy for maintaining supply chain integrity by filling in the gaps that blockchain solutions leave behind.
9:00 - 9:30 a.m.
WOMEN IN FOOD MANUFACTURING KEYNOTE
Speaker: Gail Becker, Founder and CEO, Caulipower
Caulipower grew from Gail Becker's attempts to create a nutritious, gluten-free pizza crust that her two sons, both of whom have Celiac disease, could eat. When she realized that there wasn't a version available to buy in stores, she launched her own company, which has expanded from its original line of pizzas into other foods such as chicken tenders. Gail discusses her experiences and lessons learned from her career as she founded a woman-owned company in a traditionally male-dominated field.
9:30 - 10:15 a.m.
A Panel Discussion with Women in Food Manufacturing
Leaders in the food and beverage industry discuss the challenges they have faced as women in a traditionally male-dominated field.
Moderator: Gail Becker, Founder and CEO, Caulipower
Panelists:
Christie Lagally, Founder and CEO, Rebellyous Foods
Jasmine Sutherland, President, Texas Food Solutions
Kate Rome, President, Rome Grinding Solutions

---
10:15 - 11:00 a.m.
The Engineering Challenges of Plant-Based Meat
Speaker: Christie Lagally, Founder and CEO


Consumer demand for plant-based meat has processors exploring ways to capture part of the emerging market. But what engineering challenges are presented by plant-based meat production and how can processors manage them?
---
11:00 - 11:45 a.m.
Plant Dynamics Unique to Emerging CPG Brands
As brands move from startups to operating at scale, they face challenges from supply chain to food safety, as well as everything in between. A panel discussion of how brands have navigated those challenges.
Panelists:
Jasmine Sutherland, President, Texas Food Solutions
Walter Nimocks, CEO, Just Made Juice
David Ojobaro, Founder, Squeezed Online

---
11:45 a.m.