Golf Game
Join us for a game of Golf on Sunday, April 15 at 12:30 p.m.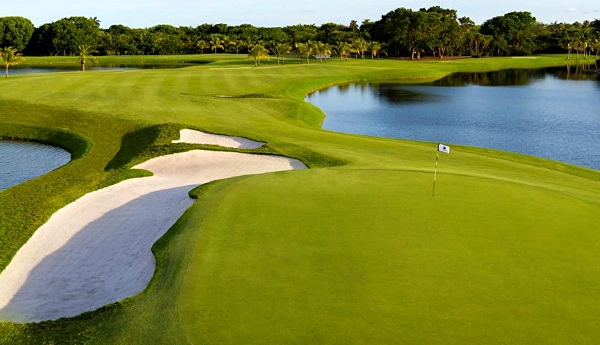 Sponsored by
The Silver Fox Course joins the infamous Blue Monster as the second of Doral's premier courses.
Water comes into play on 16 of 18 holes on this sensational and demanding golf course. Marble-white sand bunkers and Celebration Bermuda grass blanket the course, making it appealing and intimidating to the eye. Five sets of tees let members from novices to champions decide how difficult they want the course to be – but no matter where they start, they'll have earned a real sense of accomplishment every time they finish.
The $200 fee includes greens, cart, range balls, box lunch and beverages.
Already registered for the conference? Then add golf to your conference registration and follow the instructions below.
Enter your email address and reference # found in your confirmation email.
Click continue until you reach the options page and select golf.
Click continue until you reach the payment page and enter your credit card information.
Finish and submit.
Not registered for the conference?
Sign up and then add golf as part of your conference registration.
Questions?
Please contact Marge Whalen at 847-405-4071 or whalenm@bnpmedia.com
Rental clubs and shoes are available directly from the course, by calling Daniel Atkinson, at (305) 591-6468.