---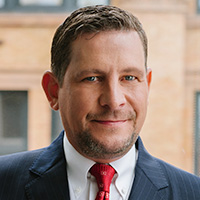 Shawn Stevens
Founding Member
Food Industry Council LLC
Shawn Stevens is the founding member of Food Industry Counsel LLC, the only law firm in the United States that represents the food industry exclusively.
As a food industry consultant and lawyer, Mr. Stevens works with food industry clients (including the world's largest growers, processors, restaurant chains, distributors and grocers) helping them protect their brand by complying with FDA and USDA regulations, reducing risk, managing recalls, and defending high-profile foodborne illness claims.
Mr. Stevens also speaks regularly to national and international audiences on a wide variety of emerging scientific, regulatory and food safety legal trends.
Additional information about his practice can be found at www.foodindustrycounsel.com
---