---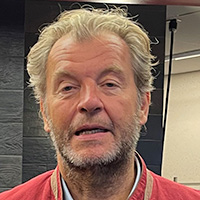 Stanislas Vilgrain
Chairman & CEO, Cuisine Solutions Inc.
Stanislas Vilgrain is founder and Chairman of Cuisine Solutions Inc., an industry-leading food manufacturing company utilizing the sous-vide technology. .Before founding Cuisine Solutions in 1990, Mr. Vilgrain served as the Chief of Staff of the Vie de France Corporation, a career he began in 1984 as Assistant Manager of the Denver bakery, and then as a Manager of the San Francisco bakery. Prior to joining the Vie de France Corporation, Mr. Vilgrain was the Director of Research & Development for the Bakery Division of Grand Moulins de Paris.
Mr. Vilgrain holds an MBA degree in Finance from the Paris IX Dauphine University and a degree in French Baking at the Ecole de Boulangerie de Paris. He is the recipient of the 2007 Ernst & Young Entrepreneur of the Year award, and the 2009 Winner of ENDURANCEX, an international horse Endurance competition in the Torres del Paine National Park in Chile's Patagonia region. Mr. Vilgrain is knight of the Legion of Honor of France.
Mr. Vilgrain is active in a number of industry, charity and community organizations, including the Young Presidents' Organization and the World Presidents' Organization. He serves on the Board of advisers of CERELIA. He is also one of the founding members of the Washington Roosters Rugby Club.
---