Sponsor Profiles
Please click on a sponsor logo to learn more.
Platinum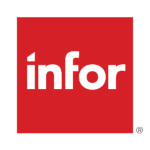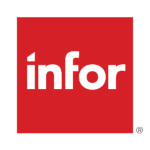 Infor is a global leader in business cloud software products for companies in industry specific markets. Infor builds complete industry suites in the cloud and efficiently deploys technology that puts the user experience first, leverages data science, and integrates easily into existing systems. Over 67,000 organizations worldwide rely on Infor to help overcome market disruptions and achieve business-wide digital transformation.
Gold



Food & Beverage innovation starts by mixing the "art and science of building." As a trusted full-service, turnkey real estate development, master planning, architecture, engineering and construction firm, we safely deliver the highest quality solutions on time, on budget, and beyond expectations. We are helping drive the Food and Beverage industry forward by providing fast track, efficient solutions for facilities that need to perform while exceeding safety and quality standards. Visit www.claycorp.com/ to see how we are converging art and science in our clients' food and beverage projects.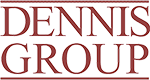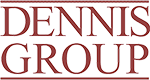 #1 Design-Build Firm In the Industry
ENR named Dennis Group the #1 food and beverage design firm in the U.S. for the last three years straight, because over our 30 years in the industry, we've built a team that understands the unique challenges faced by food manufacturers and how to solve them.
Whether you need a project definition study or a ground-up greenfield facility, we have the internal resources to support you through planning, facility design, engineering, construction management, and start-up. Simply put, designing and building food plants isn't one thing we do, it's all we do.

For over fifty years, Omega Engineering has been an established global leader in the technical marketplace and a pioneer in the design, manufacture, and distribution of sensing, control, and monitoring technologies. It is our mission to provide unparalleled expertise, connecting our customer's challenges to innovative solutions. Our new HANI Temperature Sensors are capable of highly accurate measurement with no-cost, non-invasive installment, providing operators control over their processing systems that was, until now, considered unattainable. A partnership with Omega Engineering means the confidence and expertise to take your food processing system to the next level of quality, scale, optimization, and acceleration.



PROCESS EXPO is THE GLOBAL FOOD EQUIPMENT AND TECHNOLOGY SHOW™ taking place November 2 - 5, 2021 at McCormick Place in Chicago, IL.

Find full-scale machinery, processing equipment, packaging solutions from 300+ fully equipped exhibitors. See the latest technology in action at PROCESS EXPO's LIVE plant-based chicken nugget production line. Discover how equipment from a variety of OEMs can connect and work together efficiently, leveraging the cutting-edge technology that each component delivers. Advance your knowledge at PE University and Food for Thought education sessions as industry experts discuss new trends, strategies and solutions to grow your business. Don't miss out!



QAD delivers rapid, agile and effective cloud ERP and Manufacturing systems that help F&B manufacturers overcome today's disruptions. QAD knows that the F&B industry must comply with ever-evolving safety and environmental regulations. QAD Food and Beverage ERP software solutions allow companies to achieve critical market goals within the industry.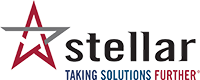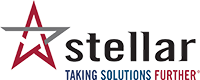 Stellar is a fully integrated design, engineering, construction, refrigeration and mechanical services firm serving the food and beverage industry across the US and around the world. We have designed and built processing and distribution facilities for numerous food industry clients, including Nestlé, Heinz, Kraft, Starbucks, General Mills, Coca-Cola, Tropicana and Tyson, and are proud to be the design-builder for Cuisine Solutions, the winner of Food Engineering's 2021 Sustainable Food Plant of the Year Award.
Silver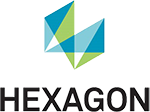 The company was founded by Myron G. Newell, who came to Greensboro from Elmira, New York and opened a store in 1885 selling everything from hand churns to buggies. The company was first incorporated in May, 1908. In 1913 it added farm machinery to its product line. At the suggestion of Newell's son, Burton M. Newell, Sr., the company began specializing in the dairy business in the early 1920s.

Over the years, the company has expanded into the food, beverage, pharmaceutical, and personal care industries, having evolved from being a full line distributor to a full service systems integration company.

Currently, M.G. Newell has three locations: Greensboro, NC, Louisville, KY, and Nashville, TN. With the addition of the Louisville and Nashville divisions, the original M. G. Newell now functions as the corporate headquarters and houses the Greensboro division.



Zebra Pen Corporation is a New Jersey based subsidiary of Zen Pen Japan; a 100+ year old international manufacturer and marketer of high quality writing instruments. For over a century, the Zebra Pen brand has been synonymous with excellence in writing. Our product offering includes ballpoint and gel pens, mechanical pencils and highlighters, brush pens, and plenty of other classic and creative options that meet the needs of the personal or professional writer or creator. Allow us to help you find your Path to Enlightened Writing.
BE AWARE
Event Management is aware of solicitations from bogus firms attempting to sell you FA&M attendee registration lists. Please know these efforts are a scam. DO NOT engage any firm attempting to sell you FA&M attendee lists as they are unauthorized and NOT affiliated with this event.