---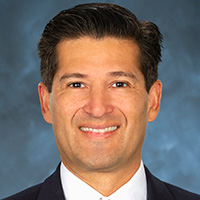 Rafael Reyes
Director Product Marketing
Everactive
Rafael Reyes has over 10 years of experience in product marketing and product development, combined with 5 years of experience in Strategic Planning and 5 years of experience in Business unit management, all in both B2C and B2B enterprises.
Rafael gained his B2C experience while working for Whirlpool Corporation, a global appliance manufacturer, and his B2B experience with Holcim-Lafarge, the largest building materials company in the world.
Rafael is currently the Director of Product Marketing at Everactive, a technology company that combines batteryless wireless sensors and cloud analytics to deliver end-to-end Industrial IoT solutions, where he drives customer centric go-to-market strategies for new products and the promotional strategy for existing products.
---