Sponsor Profiles
Please click on a sponsor logo to learn more.
Gold



Alberici Constructors is a premiere provider of engineer-procure-construct (EPC), design-build, construction management and general contracting services for process and facility projects throughout North America. For 100 years, Alberici has consistently delivered clients with safe, on-time, on-budget projects. Our team can be engaged from front-end definition services through start-up and commissioning. Learn more at www.alberici.com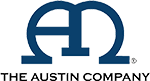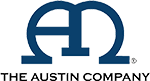 The Austin Company is a design-builder that takes your facility from site selection, design, and engineering to construction and maintenance. Founded in 1878, we provide food and beverage clients with decades of industry know-how coupled with innovative solutions designed to solve the toughest challenges.

We have served as the trusted partner to hundreds of baking and snack companies – a trust we earned by designing and building safe, quality, budget-conscious facilities. Our experience includes production and packaging plants, automated distribution, bulk storage warehouses, research laboratories, and operations centers.

We deliver "Results, not Excuses®."




Food & Beverage innovation starts by mixing the "art and science of building." As a trusted full-service, turnkey real estate development, master planning, architecture, engineering and construction firm, we safely deliver the highest quality solutions on time, on budget, and beyond expectations. We are helping drive the Food and Beverage industry forward by providing fast track, efficient solutions for facilities that need to perform while exceeding safety and quality standards. Visit www.claycorp.com/ to see how we are converging art and science in our clients' food and beverage projects.



A world leader in feeding and extrusion technology, bulk material handling systems, components and services. Coperion offers a variety of food systems and equipment designs including batch unloading and high accuracy weighing applications, continuous operations including feeding and conveying, food technology expertise in extrusion processes, as well as designing automated systems for ingredient receipt all the way through to delivery. The systems and equipment provided by Coperion ensure optimal product and process safety, including compliance with EHEDG, FDA, FSMA and/or GFSI initiatives, standards and regulations.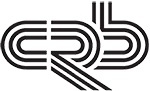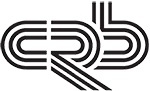 CRB is a leading provider of engineering, architecture, construction and consulting solutions, delivering safe, high-quality, value-driven facilities to fuel your growth and success. Our more than 1,000 employees provide best-in-class solutions that drive positive change for our clients, our people and our communities. CRB is a privately held company serving clients throughout the world, consistently striving for the highest standard of technical knowledge, creativity and execution. Learn more at www.crbusa.com



Since 1987, Kerr Consulting has been helping small and medium businesses with their line of accounting, manufacturing, distribution, and CRM solutions. Kerr has specialized in providing sales and support for the entire Sage family of products, including Sage Intacct, Sage X3, and Sage 100/300/500. Kerr has also expanded their reach with their own branded SaaS software – Anyware Apps. Kerr Consulting is based in The Woodlands, Texas and has clients globally, and 19 locations in the United States.

Kerr specializes in helping any business, regardless of size or vertical, to streamline and implement holistic systems that are modern, efficient, and cost-effective. We welcome client referrals.

Visit www.kerrconsulting.com to learn more.



VDG is the industry leader in the design and manufacture of drum motors for belt conveyors in all types of industries. The innovative sprocket-less SSV drum motor designed specifically for food processing and handling belt conveyor applications, exceeds industry expectations in sanitation and operator safety.

All VDG drum motors are engineered and manufactured in the USA and Canada since 1985, employing state-of-the-art production technology, ensuring quality, fast delivery and after sales support. VDG offers customized conveyor drive solutions to a wide customer base.
Silver

BE AWARE
Event Management is aware of solicitations from bogus firms attempting to sell you FA&M attendee registration lists. Please know these efforts are a scam. DO NOT engage any firm attempting to sell you FA&M attendee lists as they are unauthorized and NOT affiliated with this event.