Sponsor Profiles
Please click on a sponsor logo to learn more.
Gold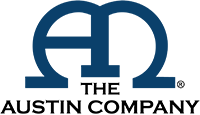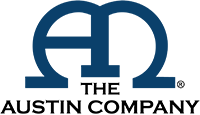 The Austin Company is a design-builder that takes your facility from site selection, design, and engineering to construction and maintenance. Founded in 1878, we provide food and beverage clients with decades of industry know-how coupled with innovative solutions designed to solve the toughest challenges.

We have served as the trusted partner to hundreds of baking and snack companies – a trust we earned by designing and building safe, quality, budget-conscious facilities. Our experience includes production and packaging plants, automated distribution, bulk storage warehouses, research laboratories, and operations centers.

We deliver "Results, not Excuses®."



Benchmark International is a global M&A firm that provides business owners with creative, value-maximizing solutions for growing and exiting their businesses. Benchmark International has handled over $9.4 billion in transaction value across various industries from offices worldwide. With decades of M&A experience, Benchmark International's transaction teams have assisted business owners with achieving their objectives and ensuring the continued growth of their businesses. The firm has been named the Investment Banking Firm of the Year by The M&A Advisor and the Global M&A Network as well as the #1 Sell-side Exclusive M&A Advisor in the World by Pitchbook's Global League Tables.



Burkert Fluid Control Systems is a global system solution provider with expertise in process control and automation applied in a consultant based systemic manner. We bring our range of knowledge to the food processing industry for the purpose of offering: improved up time, product yield, CIP and steam handling, an active role in food safety, and aiding our customers in areas of desired improvement.



Burns & McDonnell is a family of companies bringing together an unmatched team of 10,000 engineers, construction and craft professionals, architects, and more to design and build our critical infrastructure. With an integrated construction and design mindset, we offer full-service capabilities. Founded in 1898 and working from more than 60 offices globally, Burns & McDonnell is 100% employee-owned. Learn how we are designed to build.



Food & Beverage innovation starts by mixing the "art and science of building." As a trusted full-service, turnkey real estate development, master planning, architecture, engineering and construction firm, we safely deliver the highest quality solutions on time, on budget, and beyond expectations. We are helping drive the Food and Beverage industry forward by providing fast track, efficient solutions for facilities that need to perform while exceeding safety and quality standards. Visit www.claycorp.com/ to see how we are converging art and science in our clients' food and beverage projects.



A world leader in feeding and extrusion technology, bulk material handling systems, components and services. Coperion offers a variety of food systems and equipment designs including batch unloading and high accuracy weighing applications, continuous operations including feeding and conveying, food technology expertise in extrusion processes, as well as designing automated systems for ingredient receipt all the way through to delivery. The systems and equipment provided by Coperion ensure optimal product and process safety, including compliance with EHEDG, FDA, FSMA and/or GFSI initiatives, standards and regulations.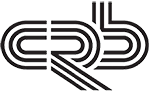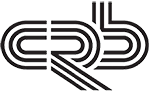 CRB is a leading provider of engineering, architecture, construction and consulting solutions, delivering safe, high-quality, value-driven facilities to fuel your growth and success. Our more than 1,000 employees provide best-in-class solutions that drive positive change for our clients, our people and our communities. CRB is a privately held company serving clients throughout the world, consistently striving for the highest standard of technical knowledge, creativity and execution. Learn more at Website



As one of the world-leading water technology companies, Grundfos offers a full line of reliable pumps for all industrial processes and applications including wash and clean, machining, industrial heating and cooling, water treatment and reuse with extensive experience working in several industries such as food and beverage, automotive, chemical, energy, and others. We are a solution provider that can supply you with expertise in systems across your facility, and develop solutions to drive sustainability and efficiency year after year. For more information visit our website.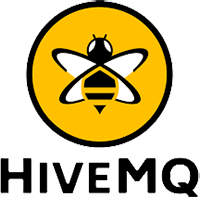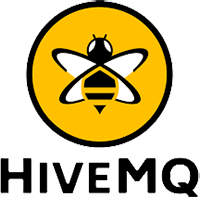 HiveMQ is an MQTT broker and a client based messaging platform designed for the fast, efficient and reliable movement of data to and from connected IoT devices. It uses the MQTT protocol for instant, bi-directional push of data between your device and your enterprise systems.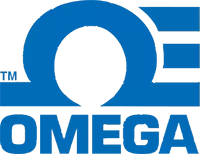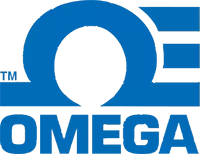 Omega Engineering, Inc. is a leading international, integrated, single-source supplier of highly engineered products and customized solutions in the process measurement and control industry. Omega offers innovative, best-in-class solutions for food & beverage processes that save our customers time and money, and deliver peace of mind.

Website




UPG is a group purchasing organization that connects their members to discounts on goods and services from leading brands, including Verizon, Staples, Best Buy, ADP and more. UPG negotiates savings with their nationally-recognized partners and passes those discounts on to their members. Membership is always free and there are no purchasing minimums or obligations. Save with the power of group purchasing at UPG.org.



VDG is the industry leader in the design and manufacture of drum motors for belt conveyors in all types of industries. The innovative sprocket-less SSV drum motor designed specifically for food processing and handling belt conveyor applications, exceeds industry expectations in sanitation and operator safety.

All VDG drum motors are engineered and manufactured in the USA and Canada since 1985, employing state-of-the-art production technology, ensuring quality, fast delivery and after sales support. VDG offers customized conveyor drive solutions to a wide customer base.

Visit www.vandergraaf.com to learn how VDG sprocket-less SSV drum motors reduce washdown time and water comsumption.



Wire Belt Company offers many styles and specifications of conveyor belts to suit your specific application and improve your process efficiencies. We provide conveyor belts for industries such as Food Processing, Textiles, Electronics, Agriculture, Automotive, and more. Our first class Customer Service and global presence means we can provide fast and simple distribution around the world. With over 85 years of experience- it's no wonder we are the most Trusted name in the industry.
Silver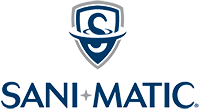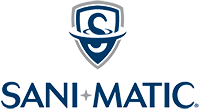 Sani-Matic, Inc. delivers reliable hygienic process solutions with custom engineering, automation, and manufacturing. The Wisconsin-based manufacturer serves the food, beverage, personal care, nutraceutical, and biopharmaceutical industries. Founded in 1943, Sani-Matic offers a full line of automated cleaning systems and supporting sanitary components. These include clean-in-place (CIP) systems, clean-out-of-place (COP) parts washers, cabinet washers, automated local and cloud-based reporting software, tunnel washers, boosted pressure systems, 3-A certified strainers and spray balls, rotary and jet sprays, and more. These proven products, as well as the company's Tactical Solutions system optimization program and field services, provide customers with total a reliable return on investment.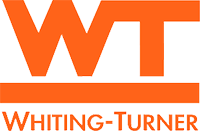 BE AWARE
Event Management is aware of solicitations from bogus firms attempting to sell you FA&M attendee registration lists. Please know these efforts are a scam. DO NOT engage any firm attempting to sell you FA&M attendee lists as they are unauthorized and NOT affiliated with this event.