New Products
Technology Sourcebook
Sanitary lifts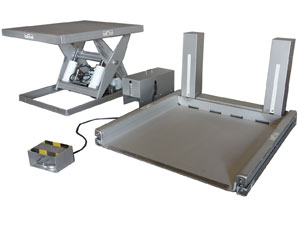 Fabricated from stainless steel with a pickle passivated finish, the Mepaco EZ4000 product/pallet lift handles up to 4,000-lb. loads and raises to any level up to 36 in.; it includes a self-contained power unit with up/down hand controls and an optional turn table. The stainless steel and pickle passivated EZL2500 product/pallet lift has a load capacity of 2,500 lb.; it is height adjustable up to 37 in., offers a low-profile deck for floor level loading and features a hydraulic power unit with safety up/down foot pedal control. Both models are built to USDA requirements.
Mepaco; www.mepaco.net


I want to hear from you. Tell me how we can improve.