New Products
Technology Sourcebook
Small pumps
Engineered for applications such as water sampling, oily water, slurries, drainage and drum transfer, Moyno Small Pumps handle fluids from clean, clear liquids to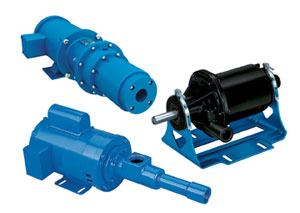 abrasive and corrosive fluids. The metering pump includes integral VFD/motor controls; a self-priming, high suction lift capability; and low-shear pumping action. The mag drive pump features a seal-less, magnetic drive design that provides zero leakage; no mechanical seals; and pulsation-free, low-shear pumping action. The general utility pump has application versatility and provides repeatable, non-pulsating, low-shear flow.
Moyno; www.moyno.com


I want to hear from you. Tell me how we can improve.