New Products
Technology Sourcebook
Flooring systems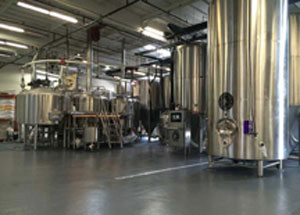 Engineered for food and beverage facilities, Stonhard flooring systems are used in bottling rooms, filling lines, coolers, food preparation areas and mixing areas, as well as packaging and processing areas. The chemical-, abrasion- and impact-resistant flooring systems handle extreme heat and cold, resisting thermal shock and cycling. The floors are seamless to prevent the trapping of bacteria and dirt, while Stonhard Stonplus AM9 antimicrobial additive helps ensure sanitary conditions.
Stonhard; 800-257-7953; www.stonhard.com


I want to hear from you. Tell me how we can improve.