Dry Processing
Dry Processing
Optical sorters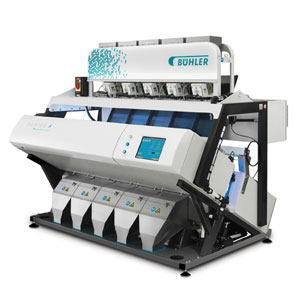 Bühler SORTEX A and SORTEX B optical sorting machines are designed to improve yield, performance and product quality for the optical sorting of dry commodities including nuts, seeds, pulses, grain and coffee. The SORTEX A machine is designed for applications requiring high levels of food safety and quality, while the SORTEX B machine is used for applications that require less stringent sorting.
Bühler Group; 763-847 9900; www.buhlergroup.com


I want to hear from you. Tell me how we can improve.