New Products
Technology Sourcebook
Cooking oil filter
Engineered for plants that produce items such as meatballs, potato chips and batter-breaded foods, the Micron-Pro cooking oil filter uses no additives, paper or consumable filter media. It filters particles down to submicron size at rates up to 125 gal. of hot oil per minute. Fines are automatically discharged from the filter with no operator intervention. The filter has minimal moving parts and does not require a centrifuge, bellows or conveyorized screens.
Heat and Control, Inc.; 800-227-5980; www.heatandcontrol.com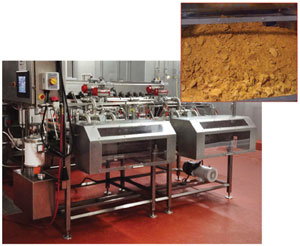 I want to hear from you. Tell me how we can improve.