New Products
Technology Sourcebook
Case packer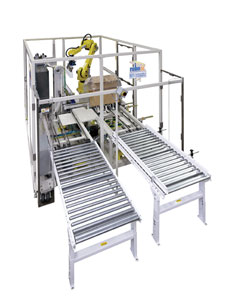 Designed to pack blow molded plastic HDPE, PET, PVC, PP and other bottles into service cartons with or without liner bags, the Schneider Robox BPR case packer packs a variety of bottles and configurations; it packs 1 row at a time, orienting the bottle necks facing up or down or alternating necks up or down by row or every other bottle. It also can pack laydown layers on top of the case. Capable of throughputs of over 160 bottles/min., the packer is available with a range of standard options for tooling, layer pad, bottle inversion and liner bag handling.
Schneider Packaging Equipment Company, Inc.; 315-676-3035; www.schneiderequip.com


I want to hear from you. Tell me how we can improve.