New Products
Technology Sourcebook
Tapes/applicators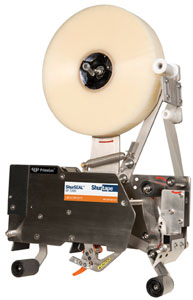 Combining Shurtape HP Series hot melt carton sealing tapes with PrimeLoc tape applicators, the ShurSEAL solution is used for high-speed automated case sealing; it can be retrofitted to all major brands of case erecting and case sealing equipment. The tapes feature adhesive that forms secure seals, even on under-filled cartons, and fiber tear when the tape is removed for tamper-evident security. The applicators include a dual-axis locking mandrel, front and rear tab length adjustment and self-cleaning safety blade.
Shurtape Technologies, LLC; 888-442-8273; www.shurtape.com


I want to hear from you. Tell me how we can improve.