New Products
Technology Sourcebook
Solenoid valves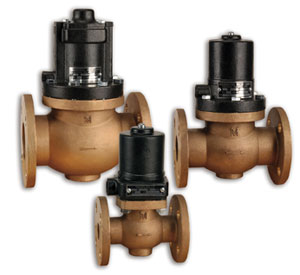 Available for pipe sizes from 1/2 to 3 in., Magnatrol 2-way solenoid valves feature cast bronze and stainless steel globe pattern valve bodies with NPT or flanged ends. They require no differential pressure to open and can be serviced while in the pipeline. The valves have a packless construction with continuous duty coils for all AC/DC voltages. Typical applications include de-ionized water, ammonias, vegetable oil, fuel oil, gas, steam, solvents, cryogenics, oxygen and dirty/viscous fluids.
Magnatrol Valve Corporation; 973-427-4341; www.magnatrol.com


I want to hear from you. Tell me how we can improve.