New Products
Technology Sourcebook
Rheometer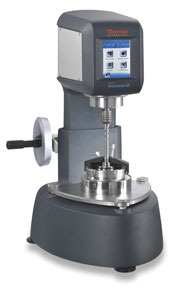 Used in QA/QC laboratories to analyze the rheological properties of a variety of samples, the Thermo Scientific HAAKE Viscotester iQ intelligent rheometer adapts to individual measurement routines and conditions. A "connect assist" function automatically detects the measuring geometry and temperature module, providing real-time feedback, while the "temperature assist'' function and Peltier temperature control system enable true sample temperature measurement. Capable of analyzing a variety of liquids and solids used in the food industry, the rheometer can be used as a standalone instrument or operated with full software control from a desktop computer.
Thermo Fisher Scientific Inc.; www.thermofisher.com


I want to hear from you. Tell me how we can improve.