New Products
Technology Sourcebook
Thermal transfer printers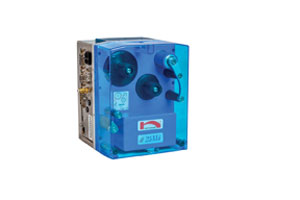 Designed for entry-level variable print applications, Norwood 53XLc and 25 XLi thermal transfer printers offer variable print performance on vertical and horizontal form/fill/seal packaging lines. Barcodes/2-D data matrix codes, sell-by/expiration dates, lot/ batch numbers, production date/time, source codes and other variable information can be printed on a variety of packaging substrates including bags, pillow packs, bottles/vials, cartons, trays, blister packs, sachets and envelope packs. The printers provide real-time and dynamic date coding, offset calculation, counter, formula and variable field printing in over 125 languages.
Norwood Marking Systems; www.itwnorwood.com


I want to hear from you. Tell me how we can improve.