New Products
Technology Sourcebook
Coupler brake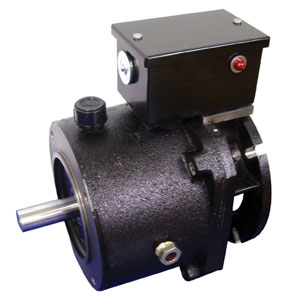 The Force Control double C-face coupler brake mounts onto the drive end of a standard C-face motor. The oil shear technology of the brake includes a layer of automatic transmission fluid between the brake disc and the drive plate. As the fluid is compressed, the fluid molecules shear, imparting torque to the other side and causing the stationary surface to turn, bringing it up to the same relative speed as the moving surface and dissipating heat. The brake is suitable for applications such as palletizers, packaging machinery and manufacturing.
Force Control Industries, Inc.; 513-868-0900; www.forcecontrol.com


I want to hear from you. Tell me how we can improve.