Dry Processing
Low-profile screener
Cleveland Vibrator Company's HKC low-profile food processing screeners have 304 stainless steel (SS) construction for high-capacity, dry screening, as well as quick clean-up and screen changeover. The compact design of these units fits easily into existing food production lines without the need for reworking, whether the application requires unloading of bulk bags or super sacks, check screening, inline checks or batch screening. A vertical, fines-discharge feature allows sugars, spices and other food pieces, particles or powders to pass through a screen vertically to the next step of a production process.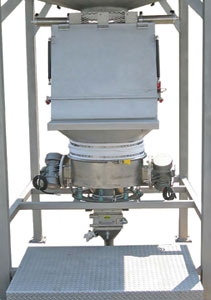 The Cleveland Vibrator Company;
800-221-3298;
www.clevelandvibrator.com


I want to hear from you. Tell me how we can improve.