Dry Processing
Centrifugal screener
Kason Corporation's Model YOB-SS Centri-Sifter high-capacity, centrifugal screener features a cantilevered shaft with 2 externally mounted bearings between the screening chamber and motor drive, allowing all components to slide freely from the shaft end for cleaning, screen changes or inspection. The combination of a large-diameter shaft with wide spacing between the bearings and a flexible shaft coupling prevents vibration at high speeds under heavy, imbalanced loads. Available to meet USDA, FDA, BISSC, 3-A and other US and European sanitary standards, the machine is suitable for food and dairy applications requiring quick, thorough washdown.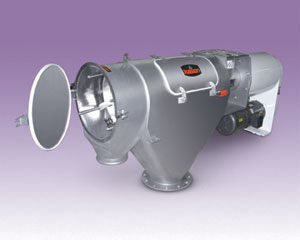 Kason Corporation; 973-467-8140; www.kason.com


I want to hear from you. Tell me how we can improve.