New Products
Technology Sourcebook
Scale parts washers
Developed in cooperation with manufacturers of multi-head weighers, Douglas scale parts washers wash, rinse and sanitize weigh buckets, chutes and feeder pans in as little as 6 minutes. Specialized wash racks to protect parts during cleaning are available; they can be loaded at the weigh station and transported to the washer for cleaning. The washers can be installed on the mezzanine or used in a centralized washroom.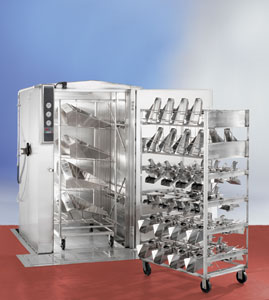 Douglas Machines Corp.; 800-331-6870; www.dougmac.com


I want to hear from you. Tell me how we can improve.