New Products
Technology Sourcebook
Pneumatic palletizer
The Southworth PalletPal 360 air level loader automatically adjusts the height of pallets as boxes are added or removed; a heavy-duty, reinforced rubber air bag maintains the top layer of stacked containers at a convenient height. The pneumatic palletizer accommodates loads from 400 to 4,500 lbs. A turntable ring or optional turntable platform allows the user to rotate the load and stand in the same spot throughout the loading or unloading process.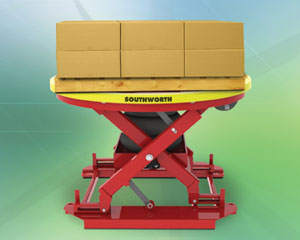 Southworth Products Corp; 207-878-0700;

www.southworthproducts.com


I want to hear from you. Tell me how we can improve.