New Products
Technology Sourcebook
Concrete primer system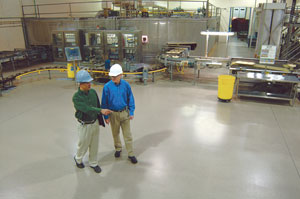 Designed to suppress excess moisture permeation in concrete, Stonhard Stondri MVT 2-component epoxy polymer primer system can be used under all Stonhard products, as well as other floor systems where issues caused by moisture vapor are a concern. It also is formulated to be suitable in "green" concrete applications. One unit of Stondri MVT covers approximately 300 sq. ft. over a relatively smooth substrate at 15-16 mils. Application and curing times are dependent upon ambient and surface conditions.
Stonhard; 800-257-7953; www.stonhard.com


I want to hear from you. Tell me how we can improve.