New Products
Technology Sourcebook
Beverage mixer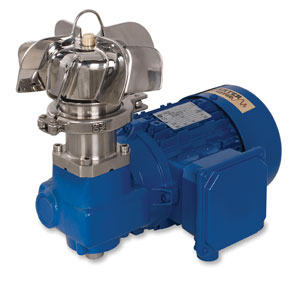 Continuously mixing ingredients and water homogeneously in the same tank until it is empty, the Alfa Laval magnetic beverage mixer can run at rates in excess of 750rpm. A magnetic coupling between the AISI 316L stainless steel impeller and driving magnets causes the impeller to levitate or float without directly contacting axial bearing surfaces. The seal-free mixer does not need to be shut down after each batch for CIP and SIP cycles; cleaning solution flows freely through all surfaces. Available in 5 sizes from 4 to 12 in., it has 3.1 traceability with USP Class VI-compliant mixing components.
Alfa Laval; www.alfalaval.com


I want to hear from you. Tell me how we can improve.