Dry Processing
Dry Processing
Tubular cable conveyors
Flexicon Flexi-Disc tubular cable conveyors provide the gentle transfer of friable food products. The conveyors move material using high-strength polymer discs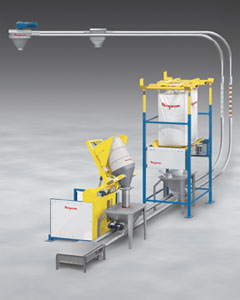 affixed to a stainless steel or galvanized cable that slides within the smooth stainless steel tubing. The food products are moved horizontally, vertically or at any angle. The units are available in unlimited configurations with single or multiple inlets and outlets. The modular system components come in 304 or 316 stainless steel.
Flexicon; 610-814-2400; www.flexicon.com


I want to hear from you. Tell me how we can improve.