New Products
Technology Sourcebook
Color-coded brooms/brushes
Visually coded to isolate areas of use, Perfex 100% recyclable brooms and brushes are constructed entirely of non-conductive, FDA- and USDA-approved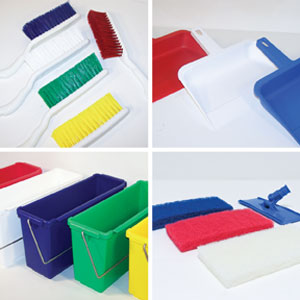 polypropylene that does not absorb bacteria, liquids or odors; the material is unaffected by water, grease, petroleum products, detergents, sanitizers and solvents. The polypropylene fibers are fused into impact-resistant polymer brush block to eliminate areas for contaminants to collect.
Perfex Corporation; www.perfexonline.com


I want to hear from you. Tell me how we can improve.