Dry Processing
Dry Processing
Valve system
The Aerodyne high-temperature Vacu-Valve trickle valve system operates as a constant discharge valve for dust collectors, hoppers and other equipment in use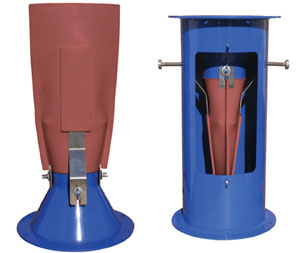 under negative pressure. The system uses a replaceable silicon duck bill sleeve that is caustic, chemical and abrasion resistant and can operate in temperatures up to 500°F. The duck bill design has no moving parts and allows the continuous dispensing of dry free-flowing material.
Aerodyne International; 800-358-7546; www.dustcollectorhq.com


I want to hear from you. Tell me how we can improve.