New Products
Technology Sourcebook
Modular spraying
The Spraying Systems self-contained AutoJet Model 1550+ modular spray system provides automatic control of spray nozzles. Designed for coating, marking and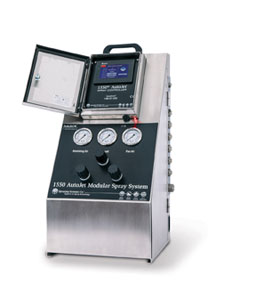 lubricating applications, the system operates electrically and pneumatically actuated spray nozzles. Features include automatic adjustment of flow rate based on line speed, nearly instantaneous adjustment of flow rate and the ability to maintain low flow rates with larger spray orifices. A food-contact version is available.
Spraying Systems Co.; 630-665-5000; www.spray.com


I want to hear from you. Tell me how we can improve.