New Products
Technology Sourcebook
Desiccant dispenser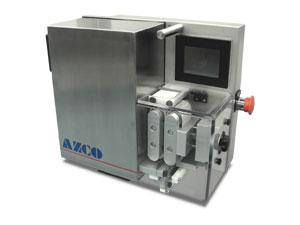 The AZCO Corp. 5D dispenser is compatible with all desiccants. Self-teaching optic technology imbedded into the cutting head allows running different types of material through the dispenser; the unit is self-threading, simplifying the aligning of the material. A cantilever design offers full access to all the components.
AZCO Corp.; 973-439-1428; www.azcocorp.com


I want to hear from you. Tell me how we can improve.