New Products
Technology Sourcebook
Vacuum processing unit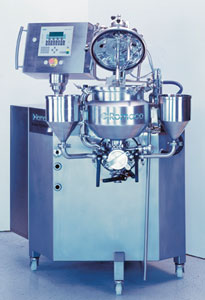 The FrymaKoruma MaxxD Lab vacuum processing unit produces small test batches for food manufacturers; it processes liquid and semi-solid forms with the help of homogenizing technology to obtain stable emulsions and suspensions. Suitable for use in manufacturing mayonnaise, ketchup, sauces, dressings, spreads and chocolate masses, the unit has a usable volume of between 3 and 12 liters.
Romaco Group; www.romaco.com


I want to hear from you. Tell me how we can improve.