New Products
Technology Sourcebook
Metal detector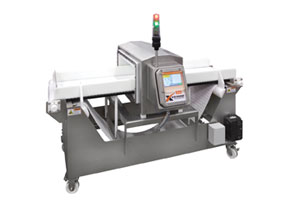 Made for light industry applications, including food processing and packaging, theEriez Xtreme metal detector features a user-friendly interface, full QWERTY keyboard, auto setup, dedicated reject log, dual frequency range and vibration immunity. It includes an integrated beacon and configurable inputs and outputs, as well as a large control opening for access to the wiring. Multiple units can be remotely monitored and controlled from a single PC.
Eriez;888-300-ERIEZ; www.eriez.com


I want to hear from you. Tell me how we can improve.