New Products
Technology Sourcebook
Barcode reader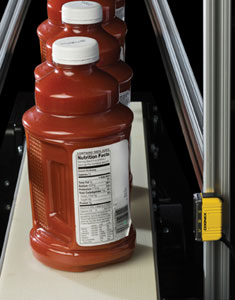 Featuring an IP65-rated housing, the Cognex DataMan 50Lbarcode reader mounts in tight spaces on production lines and in machinery. Designed for 1-D oriented barcode reading, the unit can read barcodes printed on reflective or pliable surfaces or those that are damaged, distorted, blurred, scratched, low height or low contrast. It allows users to see what the reader sees, either live on a monitor or through image archiving. A 3-position lens and integrated aimer enable setup at different working distances.
Cognex Corporation; www.cognex.com


I want to hear from you. Tell me how we can improve.