New Products
Technology Sourcebook
PMO mixproof valve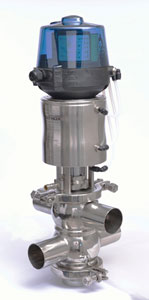 The Top Line TOP-FLO PMO-C mixproof valve allows 2 different liquids to safely cross over, even during seat lifting operations; production does not need to stop during cleaning operations. The design of the intermediate plug prevents turbulences into the leakage chamber and facilitates its correct positioning onto the lower plug, while 3 identical O-rings prevent confusion between spare parts during maintenance operations.
Top Line Process Equipment
Company; 800-542-0650; www.alleghenybradford.com


I want to hear from you. Tell me how we can improve.