New Products
Technology Sourcebook
Shrink bander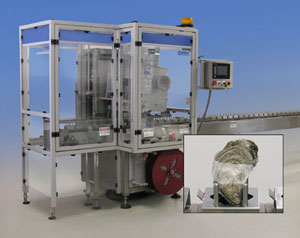 Engineered for shellfish, produce and fresh and highly perishable foods, the PDC Model 75C-E shrink bander applies shrink sleeves at up to 400 cpm, depending on sleeve dimensions; it handles sleeving material through feeding, cutting and application. Banding material diameters range from .375 to 3.5 in.; band heights range from .625 to 9 in. for tamper-evident banding or full-height shrink sleeving. Built to UL standards, the bander is compatible with standard and sustainable films, including PVC, PET, PETG, OPS and PLA films in gauges down to 40 microns.
PDC International; 203-853-1516; www.pdc-corp.com


I want to hear from you. Tell me how we can improve.