Preserving freshness is the most important attribute for overall product satisfaction, followed by easy-to-carry and easy-to-reclose, according to MeadWestvaco (MWV) Corp.'s annual consumer satisfaction study. The packaging and packaging solutions provider is addressing all three with Evertain, a hermetically sealed, airtight paperboard package for foods that require protection from oxygen and moisture. MWV's patented technology combines a specially sealed inner seam with a barrier coating to preserve freshness and extend shelf life.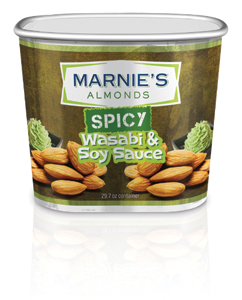 Evertain cups are designed for on-the-go snacking. Source: MeadWestvaco.
"When it comes to snack packaging, consumers' number-one wish is for a package that makes it easier to take their snacks on the go, as we learned from our proprietary research," explains John Rau, vice president of strategic marketing at MWV. "Evertain is best suited for snack foods like nuts, cookies and crackers that need extra protection from oxygen and moisture to prevent spoilage and have a long shelf life."
Evertain can be formed on a conventional cup machine, with a few minor adjustments, adds Rau. The cups are designed to fit in standard car cup holders and are available in four reclosable sizes:  11.5 oz., 17.5 oz., 29.7 oz. and 37 oz. They come in round and non-round varieties with customizable barrier levels.
In addition to satisfying consumer demand for freshness and usability, the packaging addresses the buyers' preference for sustainable packaging. The cups are 60 percent lighter than comparably sized composite and metal cans, says Rau. And, the package's nestability allows eight times as many empty packages to be stored in the same space, reducing warehousing space and the number of trucks needed for transport. All Evertain fiber is sourced from responsibly managed forests and is 100 percent chain-of-custody certified. And, unlike composite cans and plastic canisters, the Evertain containers enable direct printing of graphics, eliminating the need for excess labels and packaging. 
---
For more information:
Anne Powell Anderson, MWV, 804-444-6397