Dry Processing
Dry Products
Tubular cable conveyers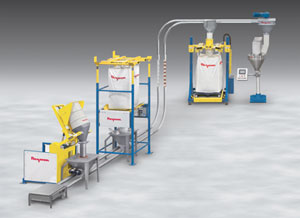 Flexicon FLEXI-DISC tubular cable conveyors for fragile materials are integrated with upstream and/or downstream equipment that sources material from single or multiple locations and deliver it selectively to storage vessels, filling machines or other processing equipment. The conveyors move material using 4- and 6-in. diameter polymer discs affixed to a stainless steel or galvanized cable. The discs glide within smooth stainless steel tubing, and may have single or multiple inlets and outlets.
Flexicon Corporation; 888-353-9426; www.flexicon.com


I want to hear from you. Tell me how we can improve.