New Products
Technology Sourcebook
Flowable products depositor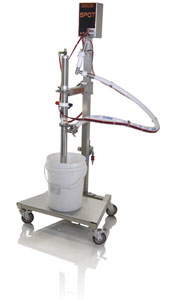 The Unifiller iSpot depositor draws and portions smooth, flowable products directly from a bowl or pail, and makes 150 deposits/min. Used with batter, fillings, mousse, icing and sauces, it fits containers up to 23-in. deep. The depositor comes with a 1-in. handheld nozzle with a 5-ft., food-grade sanitary hose that accepts all standard bakery tips. An optional pail shelf keeps containers off the floor.
Unifiller; 888-733-8444; www.unifiller.com


I want to hear from you. Tell me how we can improve.