Dry Processing
Dry Processing
Explosion isolation valve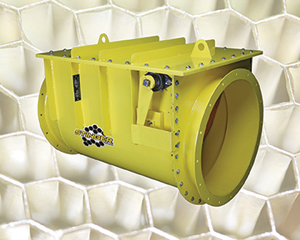 The Camfil APC Stinger explosion isolation valve isolates dust collector explosions to prevent a deflagration from traveling back through the inlet pipe of the dust collector and into the workspace. It can be retrofitted onto most dust collection systems, and features a lightweight composite blade. The valve has a smooth surface to prevent dust buildup.
Camfil APC; 800-479-6801; www.camfilapc.com


I want to hear from you. Tell me how we can improve.