New Products
Technology Sourcebook
Magnetic Separator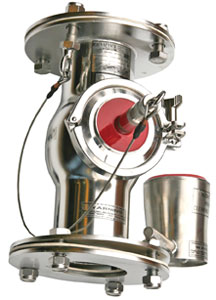 Engineered for powder processing applications, the Powder-Solutions Magnattack spherical pipeline magnetic separator houses a high-intensity magnetic element with flux strengths from 10,000 to 12,000+ gauss (in larger models). It removes ferrous metal and work-hardened stainless steel in dilute phase powder conveying lines and gravity chutes up to 6 in. in diameter.
Powder-Solutions Inc.; 877-236-3539; www.powder-solutions.com


I want to hear from you. Tell me how we can improve.