Packaging
Food Packaging
Flexible pouches offer touchable finishes, child-resistance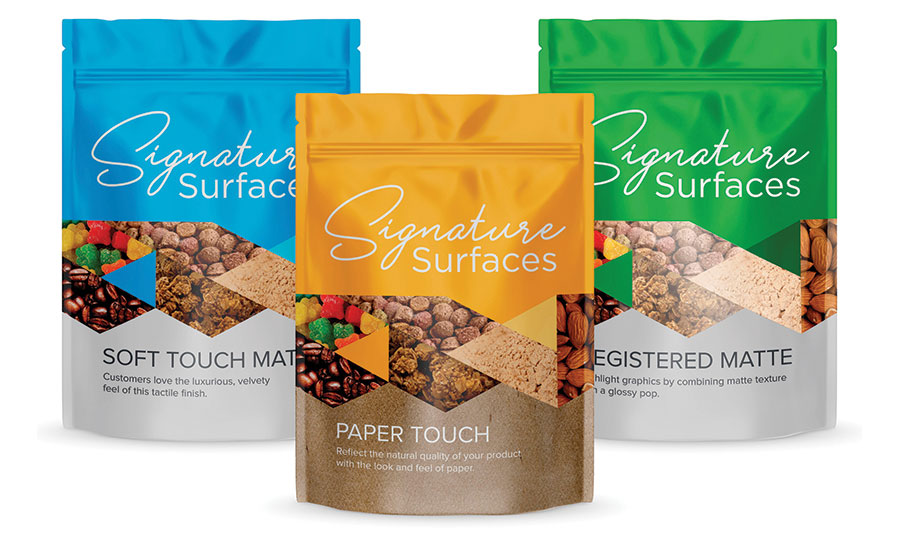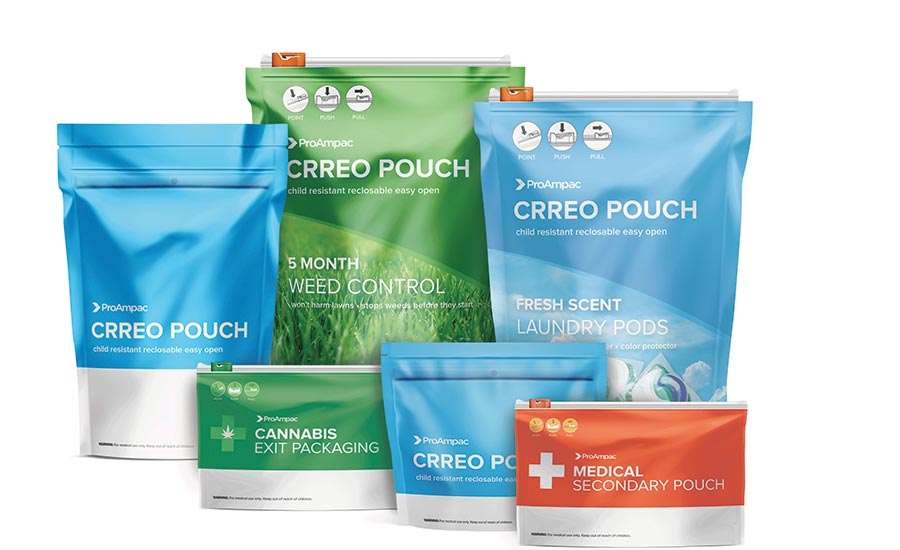 Premium finishes for plastic pouches are going strong, and flexible packaging maker ProAmpac has a new line of coatings that give the bags different feels to try to get shoppers' attention.
The Cincinnati-based company also increased the range of sizes it offers for bags with child-resistant closures, a feature needed in the food industry for cannabis edibles and nutraceuticals.
The three coating options are:
Paper Touch—made of film but feels like paper, reinforces natural and organic aesthetic in markets such as snack and pet foods, available in recyclable films
Soft Touch—velvety, good for luxury and premium products
Registered Matte—a texture like a nonglossy photo for part or all of a package's surface
The finishes can be combined with glossy graphics or a clear window, and they resist heat, scuffs and chemicals.
The coatings are available in roll stock for form-fill-seal applications or for various premade pouch formats, including stand up and quad seal.
"Their tactile feel and visual aesthetics increase the shelf differentiation for our customers while helping to reinforce brand-positioning strategies both on the shelf and in the hands of the end consumer," says Adam Grose, chief commercial officer, ProAmpac.
With ProAmpac's CRREO (child-resistant, reclosable, easy-open) pouches, the company has third-party certification for multiple performance standards. They are tested in accordance with the Consumer Product Safety Commission Standards for Poison Prevention Packaging and are approved by the Canadian government as part of its child-resistant testing.
The CRREO line features:
Multiple pouch formats from 8.5 by 6 inches through 13.5 by 9 inches
Clear, opaque and foil barrier
The option of custom printing and customization
Closures in slider or press-to-close styles

For more information, visit www.proampac.com


I want to hear from you. Tell me how we can improve.