Food and beverage plants have a complicated energy infrastructure that can be more costly than it needs to be. In fact, many industrial plants are not taking advantage of the solutions available to reduce energy spending and streamline plant operations. To improve energy management in a food and beverage plant, plant managers and staff need to understand the process context of energy to determine what solutions to implement for greater efficiency.
Challenges in Industrial Energy Management
To understand this process, plant managers must understand the challenges around industrial energy management, particularly with:
Integrated energy management: Organizations are consistently adapting to new standards and initiatives for continuous energy management, sustainability, reporting and more. But having to regulate their business to these standards can leave facility owners confused as to how to take control over their own energy use. Isolating areas of energy waste and improving energy management capabilities allow facilities to achieve efficiency, cost savings, improved operations and sustainability. But integrating the processes, equipment and systems within an industrial facility can be a daunting challenge.
Disconnected silos of energy data: Energy data is typically gathered through disconnected production systems, making integration all the more complex. When facilities are compiling data in siloes, integration with other systems such as MES, automation systems and building management systems can be ineffective or inaccurate.
However, today's newer technologies and services provide better tools to overcome these challenges and effectively manage energy use in industrial facilities. Two key technologies are:
Energy analytics: Modern analytics provide unparalleled insights across various industries, and the food and beverage industry is no exception. With powerful analytics software tools, facilities can now understand and analyze energy use and costs in greater depth. As businesses focus more on "big data," they can unlock ways to reduce significantly their energy savings. In today's landscape, there is a plethora of software available to improve data integration mechanisms and share data seamlessly between "process" and energy management systems. When organizations improve their data integration, they experience improved returns on their investment.
The Internet of Things: The Industrial Internet of Things (IIoT) is fast bridging the traditional divide between industrial Information Technology (IT) and Operations Technology (OT) systems, providing plant managers with contextual data that is easier to digest and act on. When energy management systems use the IIoT, IT systems are more connected to the happenings on the factory floor and can create operational pressure to answer energy questions in the context of critical processes more quickly. Measuring performance indicators of energy usage and wastage in relation to the process indicators makes energy costs more accessible and actionable across the plant.
When plant managers have more information at their fingertips, they can make more informed decisions that can increase facility efficiency and reliability. But before implementing solutions, plant managers should take a look at the exact needs of their facility and choose solutions that make sense in their particular landscape.
Increasing visibility of energy usage and costs
Simply improving visibility to energy usage patterns is a top priority when looking to improve energy management. With the sprawling, intertwined networks in an industrial plant, it is difficult to make sense of the data when there are so many operations and systems in place. Food and beverage plant managers seeking to improve how they manage their energy use and spend have pragmatic concerns such as:
Isolating and categorizing the cost of energy during various non-production periods.
Relating energy costs more accurately to production costs.
Allocating energy costs to units of production, and reporting metrics on departmental energy usage, separating production from facility energy usage.
Gaining plant floor visibility into manufacturing processes, and their relationship to energy waste.
Calculating meaningful and actionable energy metrics, such as energy used for idled, starved and blocked processes
The ISO50001 standard provides a systematic framework for organizations to develop policies for more efficient use of energy, fix targets and objectives, and continually improve their energy performance.
But how can these needs be met? Historically, energy data has been gathered with an electrical perspective at the facility and sub-feeder levels, providing an incomplete plant view. But using a solution approach that integrates the machine assembly system closely with the plant energy and power management system (EPMS) can provide improved data, process and energy control.
When plant managers evaluate appropriate solutions to integrate energy management at the process level, they must take into consideration:
The correlation of relationships of manufacturing processes to energy wastage such as process idling, process starved of parts and more,
Detailed energy analysis and alarms to isolate energy wasted during non-production periods, and
A granular view of process energy usage and ways to achieve efficiencies.
Implementing the solution
Once the plant manager assesses his/her options and finds a solution that will meet the facility's energy management needs, the manager can work to integrate the solution into the facility's existing infrastructure. Optimum solutions usually involve installing metering hardware and including software integration. The most effective solutions for energy management will be:
Simple and cost effective for retrofit metering at the process control level, to evaluate energy costs relative to production
Equipped with analytics capabilities including dashboards, reports and visualizations to provide easy-to-understand metrics for plant managers, electrical engineers, and energy analysts
Designed for quick return on investment and compliance with energy efficiency programs.
With appropriate solutions installed, organizations can track data across process or machine states and identify inefficiencies to make operational adjustments. This will yield significant savings by reducing energy waste. Plant managers can use real time alerting and alarming to act even faster to make operational adjustments. Food and beverage plants can also experience added benefits such as increased production, reduced production overtime, and increased equipment life-span, reliability and uptime.
About the author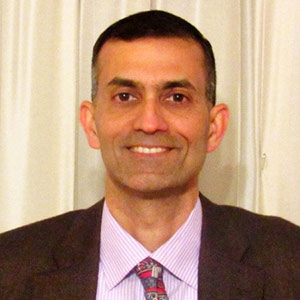 Ram Kaushik is a manager of Digital Power at Schneider Electric. He has over 20 years of experience in the technology, engineering, industry, and energy sectors. He is responsible for driving technology innovation and strategic leadership of engineering and technology teams. He has worked in product management, technology architecture and development, IT infrastructure, and business intelligence for a number of organizations.
For more information, visit Schneider Electric.