Today is March 31, 2023, but some companies are getting the jump on April Fools' Day this year, apparently trying to make a bigger impression given this year's prank fest falls on a Saturday. The first entry this year comes from a restaurant well known to college kids and late-night cravings, White Castle.
Slider Lites
In a release received today, the company says that it's releasing a brand-new menu item on April 1. The company's new 100% all-beef burger is the same size and shape of its original slider, but with far fewer calories. Named Slider Lites, the new product doesn't use an innovative production process or new form of additive to their protein. Instead, the company is replacing its traditional five-hole patty, which was developed in 1947 as a way to increase the speed at which sliders cook and to help the flavor of the onions more thoroughly permeate the burger, with one large hole.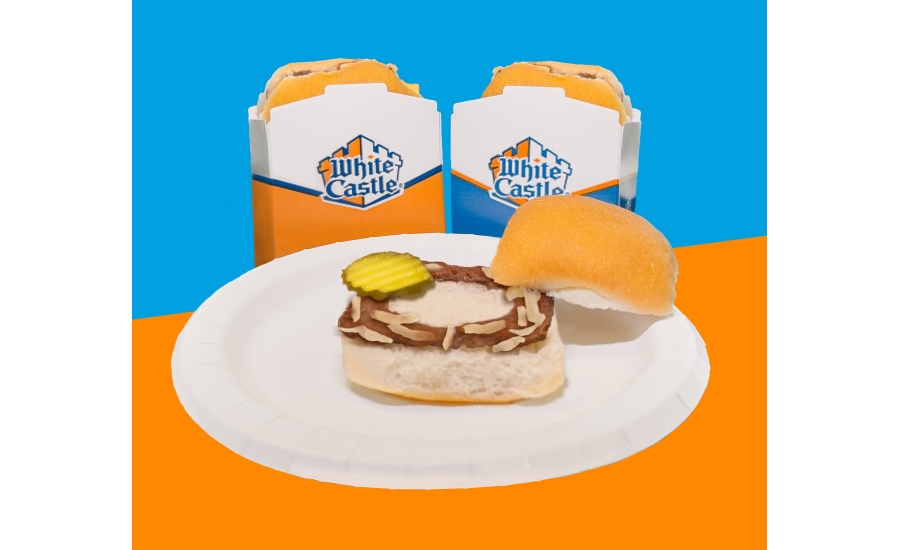 "We have been bringing new innovations to market for over a century," says Jamie Richardson, vice president at White Castle. "We're excited to introduce this latest advancement, as it showcases our commitment to flavor and efficiency. We really think one giant hole will revolutionize our cooking system. It might even become the preferred choice among our loyal Cravers who crave flavorful, low-calorie food."
Our second entry is a little more dubious, and we'll be sure to write a correction if this one turns out to be true—the good jokes are almost always the ones that could seem plausible. Heinz says it has solved the problem of consumers being able to get all of the product out by developing the Heinz Ketch-Up & Down bottle.
Heinz Ketch-Up & Down
This new package design features two lids that mean "no matter which way up you store it or use it, ketchup connoisseurs can access every last drop." The company says in a statement that it studied ketchup fans closely and saw that everyone had their own preferences as to how they used ketchup bottles.
"While some would squeeze it as if it owed them money, others prefer to shake it like a maraca. Some like to store it upright while others place it upside down or on its side," the statement reads.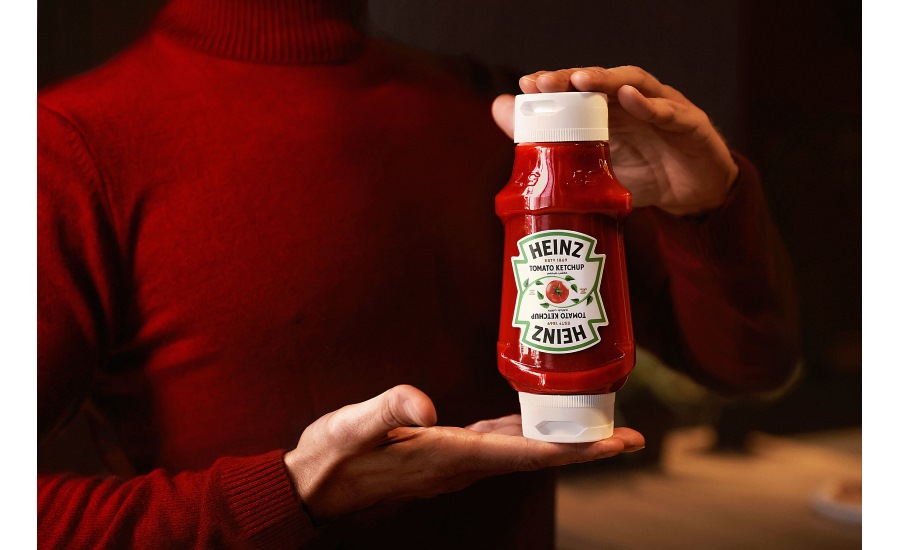 According to Passant El Ghannam, head of marketing at Kraft Heinz MEA, "At Heinz, we are consumer obsessed and we rely on insights like this one to fuel innovation and bring consumers more of what they want. So, building on the success of our upside-down bottle which we released in 2010, we saw an opportunity to solve a problem that many of our fans face. If scaled up, it could be game changing for ketchup lovers. The Heinz Ketch-Up & Down bottle gives fans more of what they love—the great taste of Heinz!"
Have you spotted a great food- or food packaging-related April Fools' Day prank? Let us know: teald@bnpmedia.com