In 2021, the American Pet Products Association reported that "pet parents" in the U.S. spent $50 million on pet food and treats. Not surprisingly, Frost and Sullivan predicts that the pet food industry will grow by 6.6% annually until 2026.
While demand and growth for pet food are on the upswing, pet food manufacturers are evaluating capital investments to meet this demand. In 2022, CRB's Horizons Pet Food report revealed that more than half of pet food processors want to spend between $5 and $10 million on capital projects in the near term. The survey included more than 300 pet food manufacturers.
"Of those looking to spend, line expansions or investment in new equipment and new facilities were targets," says Tony Moses, Ph.D., director of product innovation and fellow at CRB, on the More Than Kibble podcast. "And I can tell you within that there's about 10% that are looking to spend $50 million or more."
Also, manufacturers may invest capital on packaging upgrades due to food safety. "Normally, food safety isn't the most fun topic," says Moses. "It's meeting regulations, but this industry is heavily invested in food safety with packaging changes as well as some other capital investments."
So there's plenty at stake for pet food manufacturers and modernizing operations to address food safety is one of them. However, some pet food manufacturers are playing catch up and may need to "beef up" their risk assessment teams with such high stakes in the pet food segment.
How to Build a Pet Food Risk Assessment Team
In 2022, the Food Drug Administration (FDA) discarded three Compliance Policy Guides (CPGs), and the industry now uses the Food Safety Modernization Act (FSMA) Preventive Controls for Animal Foods (PCAF). For pet food operators, staying current on food safety rules can be challenging due to the workforce issues and the lack of digitalization in a plant.
In March 2023, Dr. David Rosenblatt, head of learning and academic services at Sher Consulting & Training, discussed pet food safety for manufacturers on a recent webinar. "Risk assessment has taken a giant leap forward, as it was not mandatory for the food industry at all in the United States until recently," says Rosenblatt on the webinar. Hazard Analysis and Risk-Based Preventive Controls (HARPC) is now mandated by the FDA, and it covers food safety concerns beyond critical control points.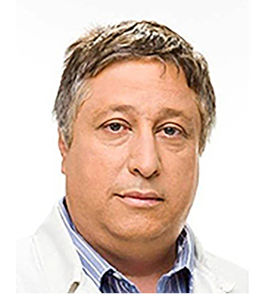 Dr. David Rosenblatt, head of learning and academic services at Sher Consulting & Training, provides best practices on starting an internal safety team. Image courtesy of Sher Consulting and Training
For a risk assessment or food safety team, there is no definition under FSMA on who has to be on the team. FSMA says the team must have the knowledge and experience to perform a risk assessment. "I assessed all of these standards, all saying the same thing," says Rosenblatt. "Nobody's telling you who should be on your (safety) team, and it is acceptable to have a one-person team." However, Rosenblatt doesn't recommend one-person teams due to the need for food knowledge, operations experience and maintenance skills.
Below are Rosenblatt's best practices for an internal pet food safety team:
1. One leader:
The team leader does not have to be somebody who is a pet food safety expert or knows bacteria, toxins or chemical issues. But this person has to be versed in the risk assessment methodology. That's your team leader. 
2. Maintenance operations person:
A risk assessment team needs an active maintenance operations member to identify hazards due to machine breakdowns and overall systems/plant floor perspective.
3. Safety Expert
This is a microbiologist, a toxicologist or somebody who speaks the language of pet food safety. Nobody knows everything, and this is why an outside consultant can be a good fit. An outside consultant can identify peer-reviewed versus non-peer-reviewed material, know where to search for answers and be an expert on validation testing.
4. Nutrition expert
This person has knowledge in nutritional adequacy, which nutrients can cause what type of disease, what diseases can cause overdoses, risk nutrition and severity knowledge is beneficial. If you search for an outside consultant, look for a person with pet food experience.