Dry Processing
Bag filler with scale
Material Transfer's Master Powerfill bulk bag filler comes complete with a scale system. The high-output filling system with Easy-Load rotary bag-hanger system brings all bag strap connection points directly in front of the operator for quick and easy access. After bag connection, the bulk bag is filled by weight to a programmed setpoint. Once the fill cycle is complete, the bag inlet spout and straps release, the fill head rises, and the bag is discharged with a powered roller conveyor. Systems can be custom designed for specific application requirements.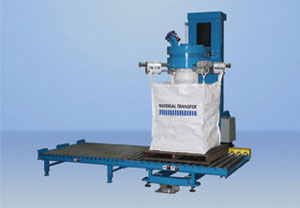 Material Transfer; 269-673-2125; www.materialtransfer.com


I want to hear from you. Tell me how we can improve.