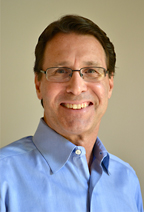 Chris Adderton. Source: ATS.
"Simply stated, food processors are under the gun to produce compared to other industries," says Chris Adderton, Advanced Technology Services (ATS) senior account manager, consumer packaged goods. "When comparing cycle time of food processors to overall discrete manufacturing plants, food manufacturers have the shortest cycle time at a median of five hours. Compare this to a median of 18 hours at other manufacturing plants." Food processors maintain a higher on-time delivery rate of 98 percent compared to 95 percent of other industries, and it's easy to see why they hardly have time to breathe, according to Adderton. (These data are based on findings from the Manufacturing Performance Institute.)
The cycle of reactive activity puts food processors at a distinct disadvantage with the lowest median machine availability of all manufacturers surveyed at 83 percent, according to Adderton. In addition, food manufacturers are the most likely to increase output in 78 percent of the plants surveyed.
The demands of increased output require investment in machinery and technology and the skilled labor to operate and maintain them. And unlike manufacturers of the past, not all manufacturing functions are considered core, says Adderton. "In fact, clearly 96 percent of all food manufacturers outsource some functions already, and many more are considering outsourcing maintenance."
The benefit of selecting a professional outsource provider can put a production-constrained food manufacturer on the path to lean manufacturing quickly, according to Adderton. This can be accomplished systematically through establishing metrics for OEE, machine availability and meantime between failures—to name a few. All of these key metrics, coupled with a proactive culture brought to bear by an outsource provider, can have a dramatic impact on productivity, adds Adderton. "In fact, it is not uncommon to see manufacturing output rise by 30 percent or greater. And in a capacity-constrained business, that adds up to changes you can measure in dollars and cents with more product out the door faster."
Outsourcing production maintenance also helps provide a solution for the shortage of skilled labor currently found in maintenance organizations, according to Adderton. In a recent survey sponsored by ATS through Nielsen Research, 46 percent of manufacturing executives surveyed said finding skilled maintenance professionals was the most difficult of all positions to fill. Additionally, 70 percent said production maintenance was very important in achieving lean manufacturing. In addition, the same group said that of all activity that can increase productivity in manufacturing ahead of improved safety and new equipment, maintenance ranked number one.
For more information, contact Chris Adderton at 847-909-4958 or via email.