New Products
Technology Sourcebook
Melting kettles
Rated for full vacuum and 250˚F, Ross custom melt kettles are agitated by a 2-wing anchor driven by an explosion-proof motor. All product-wetted surfaces are dye-penetrant tested to confirm the absence of cracks and crevices. Each hemispherical vessel is jacketed for 15psi steam. A submerged steam calandria is supplied for additional heating. Both the vessel and jacket are constructed in accordance with ASME Section VIII Division I. Special mechanical seals, level sensors, actuated diaphragm discharge valves, electrical controls and alarm panels are also provided.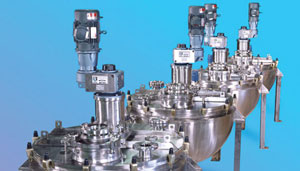 Charles Ross & Son Company; 800-243-ROSS; www.mixers.com




I want to hear from you. Tell me how we can improve.