Dry Processing
Pneumatic conveyors
Powder-Solutions Group's dense-phase pneumatic conveyors work in applications where degradation and segregation are unacceptable. They use low-volume, high-pressure air to convey materials at low velocity, ensuring minimal powder damage. Gas booster points along the conveying line can be used to control powder velocity. Depending on the application, either vacuum or pressure designs can be used. Both have PLC-based systems with easy-to-use HMI. Systems can include multiple sources and destinations. Sanitary-grade specifications and quickly demountable features are available.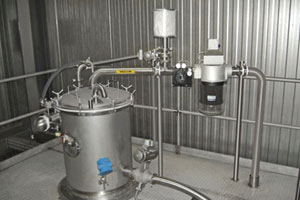 Powder-Solutions Group; 877-933-2556;
www.powder-solutions.com


I want to hear from you. Tell me how we can improve.