Dry Processing
Dry Processing
Pneumatic conveyer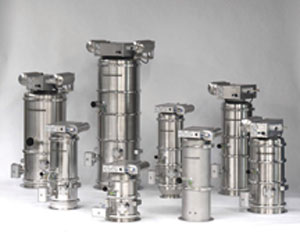 .Volkmann pneumatic conveyors utilize a Multijector vacuum pump to drive the system and Venturi nozzles for a level of vacuum as low as 28 in. Hg. For slower and denser material conveying, the pump lowers the conveyed velocity, resulting in less risk of damage to the product or segregation of particles. The higher level of vacuum required for a plug flow situation is accommodated with a multi-stage nozzle.
Volkmann; 609-265-0101; www.volkmannusa.com


I want to hear from you. Tell me how we can improve.