Dry Processing
Dry Products
Tubular drag conveyer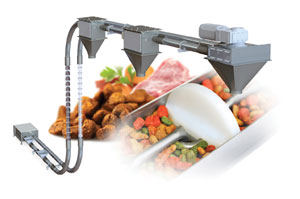 The Modern Process Equipment Chain-Vey tubular drag conveyor transports pet food products from raw ingedients to finished, ready-to-package goods. The flexible, dust-enclosed exterior and compact footprint fit a variety of configurations while protecting material from the surrounding environment. The conveyor features clean-in-place capabilities with automated wash cycles for sanitary conveying needs.
Modern Process Equipment Corporation; 773-254-3929; www.mpechicago.com


I want to hear from you. Tell me how we can improve.