New Products
Technology Sourcebook
Gas mixer
Engineered for modified atmosphere packaging, the PBI-Dansensor MAP Mix Provectus gas mixer uses mass flow technology that allows the unit to be housed in an extremely small cabinet, while providing a high flow rate; it delivers a flow of up to 1,500 l/min. Ten different programs allow setting parameters such as gas mix and outlet pressure. The mixer can be linked into a packaging line's process monitoring system.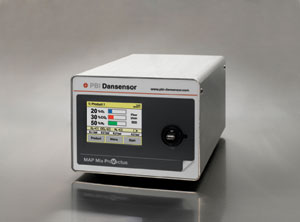 PBI-Dansensor America Inc.;
201-251-6490;

www.pbi-dansensor.com




I want to hear from you. Tell me how we can improve.